Published: 23 Jul 2018 | Last updated 3 August 2018
According to the Drupal Business Survey 2017, demand for Drupal talent stays at about 36.8%. With Drupal 8 gaining more and more popularity, most respondents say that Drupal 8 skills are somewhat in demand (38.1%) or high demand (33.5%).
The responses indicate that more Drupal talent is needed, especially skilled Drupal 8 developers, due to the fact that Drupal 8 is more complex than its predecessors.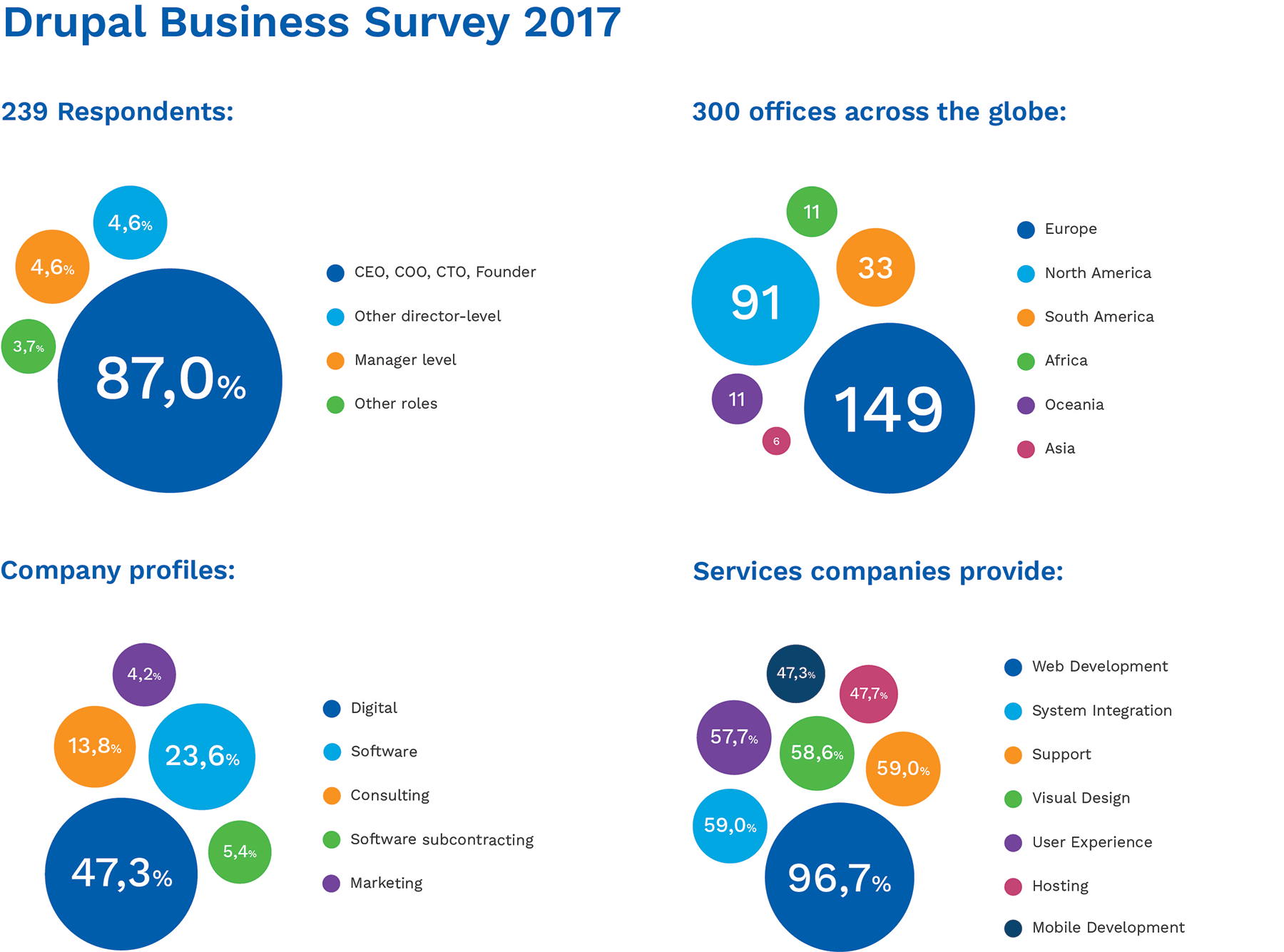 About OpenSense Labs
OpenSense Labs is a global premium full-service Drupal agency. We specialize in Drupal & Product engineering and focus on delivering experience platforms to ensure client success and satisfaction across different industries.
We are a fully distributed team located in India, US, France, UK, Germany and Singapore currently.
Founded in late 2013, OSL has worked with clients in verticals such as Education, FMCG, SaaS and Non-Profits. Our clients range from governments and large corporations to non-profits and startups.